Programming Team Wins First Prize in 2009 ACM Asia Contest
In the 2009 ACM/ICPC Asia Regional Programming Contest that was held in Seoul, the HKUST programming team comprised of CSE students HU Hao, CHEN Qifeng, LI Yuliang won the first prize and was ranked at the 3th place. The same team also got the 5th place in the Jakarta site.
Other teams have also obtained very good results in the regional contests at various sites:
Team of ZHU Yin (CSE), WANG Lu (CSE), QIU Qianhao (CPEG):
4th place in Manila, 15th place in Wuhan
Team of CHU Li Yu (CPGBM), HUNG Chiu Lung Desmond (CSE), YEUNG Yuen Chuen (BBA):
9th place in Hsinchu
Team of YAN Zhepeng (CSE), WU You (CSE), LIU Yuchen (CPEG):
15th place in Wuhan
The teams are led by coaches Dr. YI Ke and PG student HU Hao.
Congratulations!
For more information about the HKUST programming team, please visit HKUST ACM Programming Team website.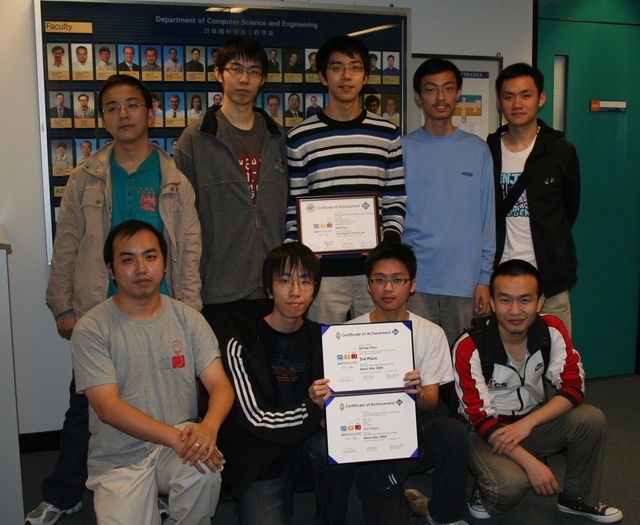 Group Photo of HKUST ACM Programming Team
Navigation
Navigation