HKUST CSE Alumni Homecoming Workshop 2017 and Inaugural Distinguished Alumni Award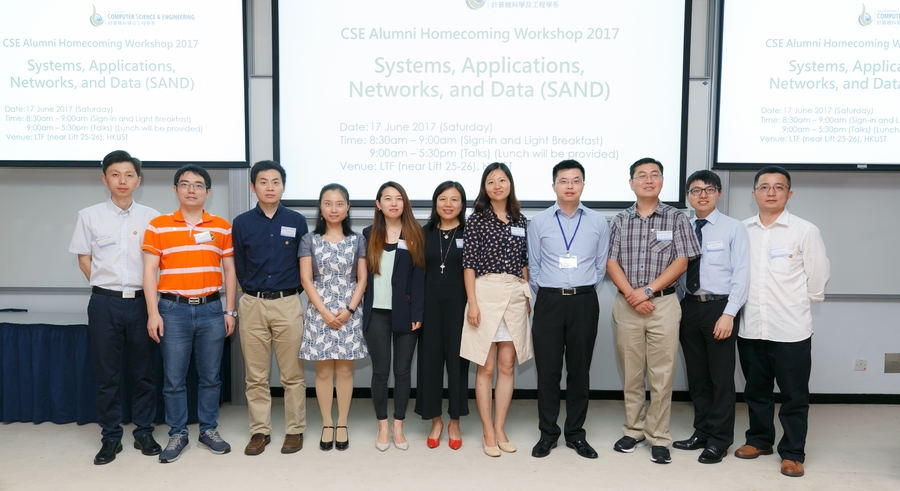 The HKUST Computer Science and Engineering (CSE) Alumni Homecoming Workshop 2017, organized by the Department of CSE, was held successfully on 17 June 2017 (Saturday) on campus, attracting over 70 alumni, students, faculty and guests to attend the event and learn the current topics of "Systems, Applications, Networks and Data (SAND)" as the theme of workshop.
The workshop began with welcome remarks. Prof Wei Shyy, Executive Vice-President and Provost, warmly welcomed all the HKUST alumni to come back home. Prof Tim Kwang Ting Cheng, Dean of Engineering, briefly introduced the development on education innovation, including the well-received MSc Program in Big Data Technology, establishment of WeChat-HKUST Joint Laboratory and HKUST Big Data Institute. Prof Lionel Ni, Vice Rector (Academic affairs), University of Macau, also former Chair Professor and former Head of Department of CSE, shared his precious memories at HKUST. Prof Qiang Yang, current Head of Department of CSE, always treasures the connection with alumni and expressed his deep gratitude to all the participating alumni who came back to their alma mater and supported the Workshop.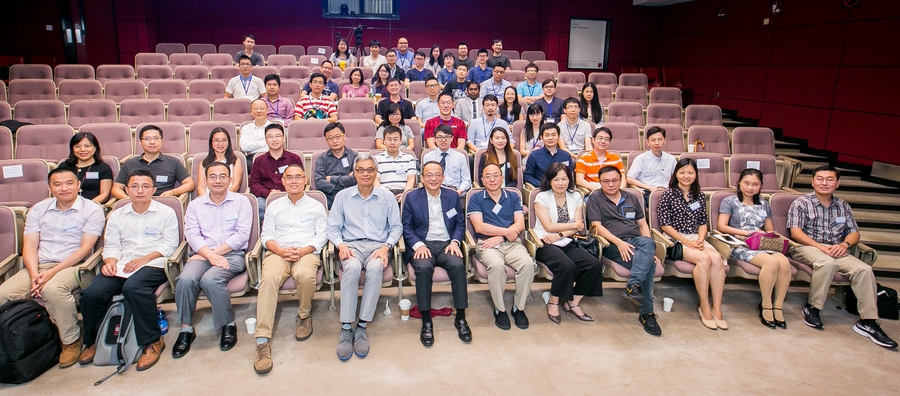 At this special occasion, Department of CSE launched its first Distinguished Alumni Award to recognize the best CSE alumni who have made outstanding contributions to their professions and the society. The Award also serves to encourage the students to learn from the Award recipients as role models. The first Award goes to Prof Jiangchuan Liu (PhD 2003), who is currently a Professor at the School of Computing Science, Simon Fraser University in Canada. He is an IEEE Fellow and an NSERC E.W.R. Steacie Memorial Fellow.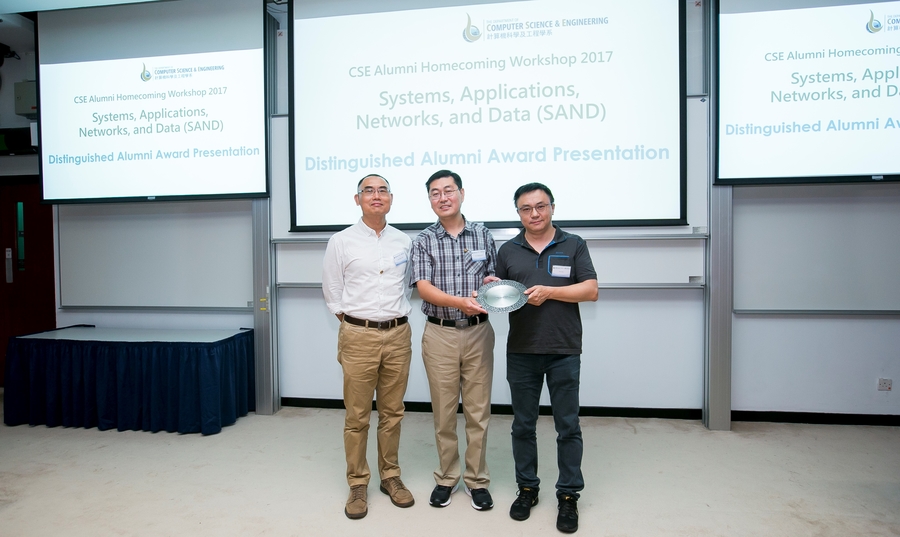 Following the Award presentation, twelve talks in four sessions on various topics of Systems, Applications, Networks and Data were delivered by invited CSE alumni speakers, all of whom attained their PhD degrees in HKUST and now mostly working in academics in Hong Kong, China and Canada and some working in the industry. The whole-day workshop ended with a panel discussion in which the panelists discussed on their career and research development upon graduation and the experiences in working in different areas such as the industry and academia of different regions.
For more information about the Workshop and the list of invited CSE alumni speakers, please refer to Alumni Homecoming Workshop 2017.
The details of this event is also available on WeChat via the following QR Code: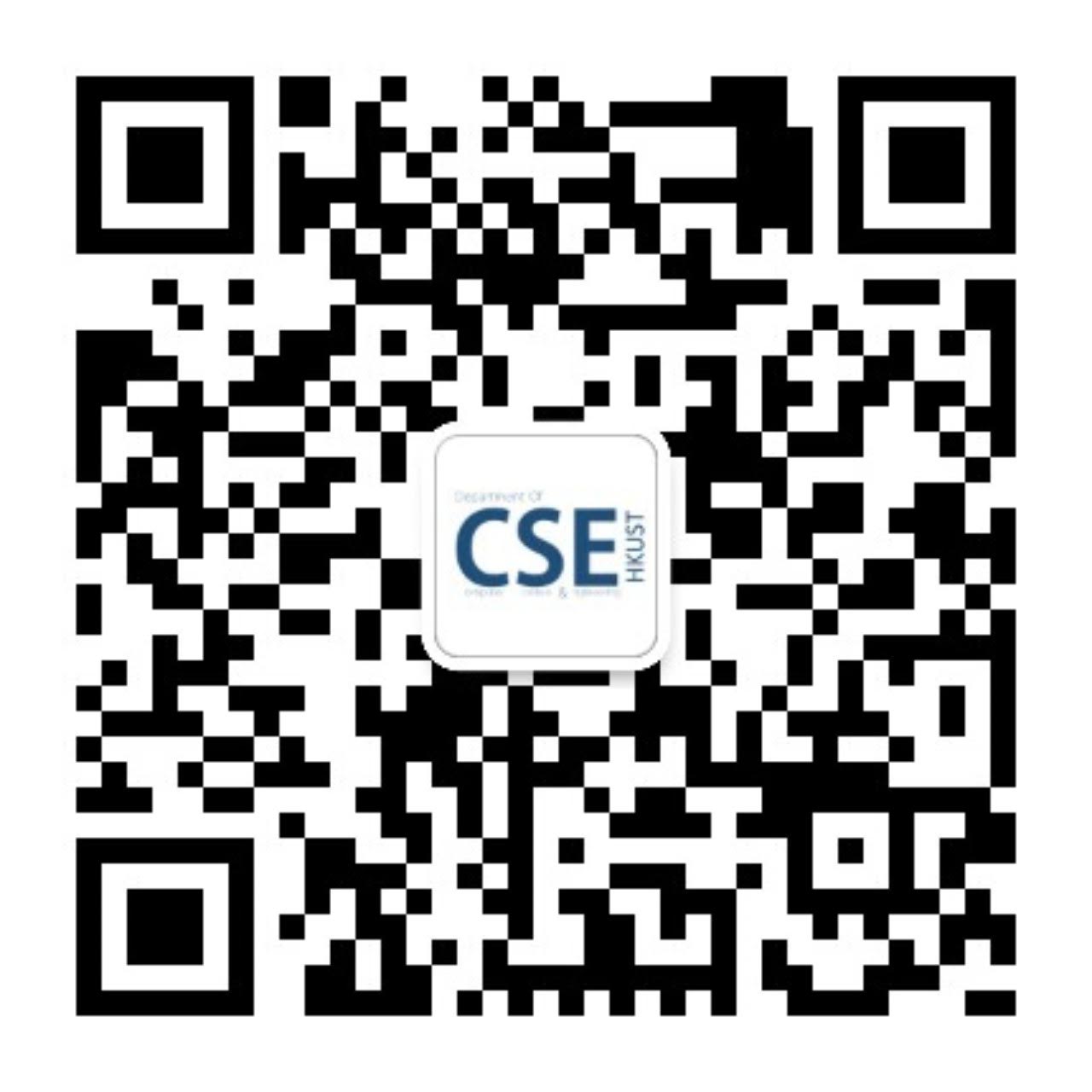 See also the photo album of the Alumni Homecoming Workshop.