IBM Ph.D. Fellowship Program 2010/2011
Ph.D. Candidate: Weiwei CUI
Mr. Weiwei CUI, a PhD candidate of the Department of Computer Science and Engineering, HKUST, has been awarded the IBM Ph.D. fellowship for the 2010-2011 Academic Year. Wewiwei got his Bachelor degree in Computer Science from Tsinghua University. His research interests include visualization and visual analytics.
"I am extremely honored to receive the PhD fellowship award from IBM. I would like to thank my supervisor, Prof. Qu, not just only for the nomination, but also for his support, patience, and guidance throughout these four years. I would like also to thank my mentor, Dr. Shixia LIU, for her help during my internship. My final thanks go to Prof. Long QUAN and Prof. Qiang YANG, for their kind help in this application. The award is such a great encouragement. With it, I now have more confidence with my research path to introduce visualization to more and more people." Weiwei said.
The IBM Ph.D. Fellowship Awards Program is an intensely competitive worldwide program, honors exceptional Ph.D. students in various areas of study such as computer science and engineering, electrical and mechanical engineering. Award recipients are selected based on their overall potential for research excellence, the degree to which their technical interests align with those of IBM, and their progress to-date.
IBM Ph.D. Fellows are awarded tuition, fees, and a stipend of USD 18,500 for one academic year. All IBM Ph.D. Fellows are matched with an IBM Mentor according to their technical interests, and they are strongly encouraged to participate in at least one internship at IBM while completing their studies.
To learn more about the program, please visit the IBM Ph.D. Fellowship Awards.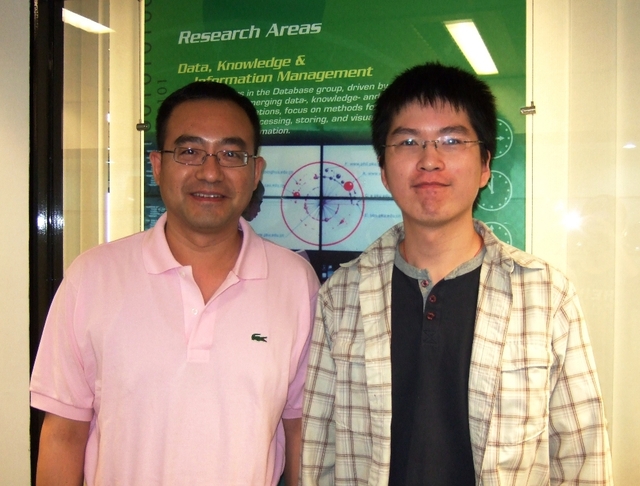 Dr. Huamin QU (left) and Mr. Weiwei CUI (right)