Microsoft Server Championships 2006
Ting Cham-ho, MPhil student
Chan Kin-kong, MPhil student
Our two MPhil students, Ting Cham-ho and Chan Kin-kong won the top prize at Student Track category of the Microsoft Server Championships in 2006. They had displayed the best server optimization skills and proficiency in Microsoft Windows Server technology among all other 39 teams that come from all universities in Hong Kong in the final competition held in early April.
Both of them have won $20,000 in cash, Microsoft Windows Mobile 5.0 Smartphones, along with their internships at the Microsoft Advanced Technology Centre in Shanghai in 2006 summer. They would like to thank our faculty for all their support and help.
"Besides winning the competition, I am glad that I have got a summer internship opportunity at Microsoft Advanced Technology Center in Shanghai. I look forward to working with those IT professionals and from whom I can learn what benefit me in the future." Ting said.
"I am pleased that our team won the Microsoft server competition championship 2006 (student track). In addition to financial reward, we will get an invaluable internship opportunity to Microsoft Advanced Technology Center in Shanghai. I am eager to go to the centre to meet top IT professionals and broaden my horizon. I would like to thank you to all HKUST computer science professors. The knowledge and aspiration that professors conveyed to us are the keys to winning the competition." Chan commented.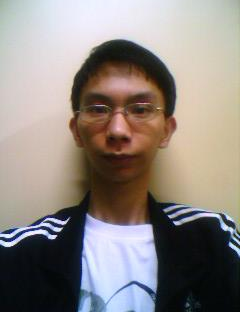 Ting Cham Ho & Chan Kin Kong