Tse Cheuk Ng Tai Scholarship 2019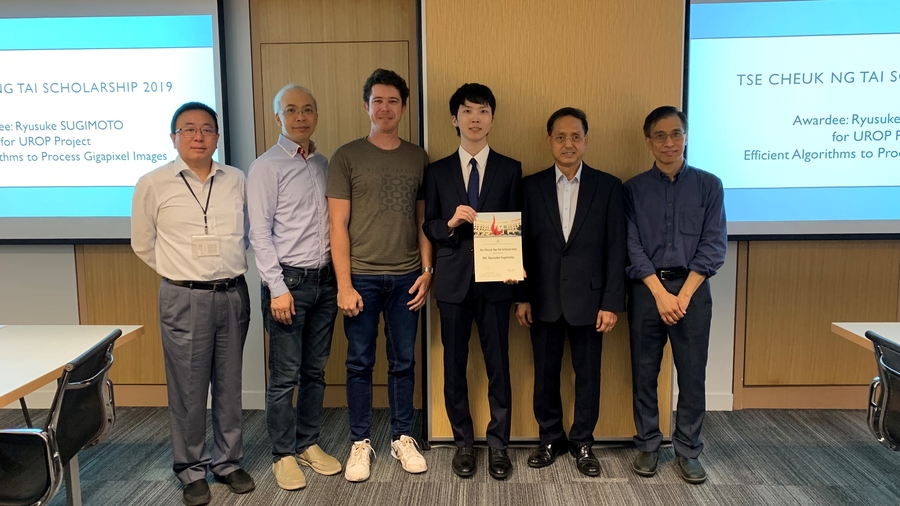 CSE UG student Mr. Ryusuke SUGIMOTO was selected as this year's Tse Cheuk Ng Tai Scholarship recipient with his UROP project titled "Efficient Algorithms to Process Gigapixel Images". The project, supervised by Dr. Pedro SANDER, was to explore efficient methods to generate high-resolution rendered animation from static gigapixel-sized images focusing on water surface with deep learning and algorithms.
Tse Cheuk Ng Tai Scholarship was set up by Mr. Paul TSE to aim at awarding undergraduate students with outstanding research performance in the field of vision and graphics.
Congratulations to Ryusuke!
Navigation
Navigation