CSE Significantly Helped Improve Students' Job Hunting Skills
Understanding students' needs not only in pursuit of academic studies but also in sketching their own career path, the Department has recently launched the CSE jobEX programme with FDMT, a HR consulting firm uniquely focused on Gen Y employment.
Upholding the idea of educated job seeking, the workshops aim beyond teaching job searching skills. Students are nurtured to hunt job with a target profession in mind and build confidence. The workshops were innovatively tailor-made for CSE students pinpointing three major themes:
The diverse career prospects for CSE graduates and the landscape of the IT industry.
Reducing rejections with an educated job seeking approach.
Engaging employers proactively with confidence with outstanding and impressive CV and cover letter.
"We care for students in many aspects," according to Prof SC Cheung, Associate Head. "Tertiary education encompasses both knowledge and experience, and that's why we endeavor to help students with their career orientation and job searching. We are here to provide all-rounded education to students."
Initially targeting at 60 intakes of CSE students, more than 200 applied and over 100 of them have completing two workshops. "The instructor brought me insights in knowing the job market and the practical skills in preparing myself for future career. The programme helped me set a target profession for myself. I am more confident and have a clearer picture now," said Matthias Lau, the former Chairperson of CSESS.
More than 85% of the respondents feel confident to compile a job application in 30 minutes. 83% of them become more motivated in job hunting after the workshops and more than 80% agree the Department has significantly helped improve students' job hunting. The programme provides continuous support like job updates to keep students abreast with the changing market.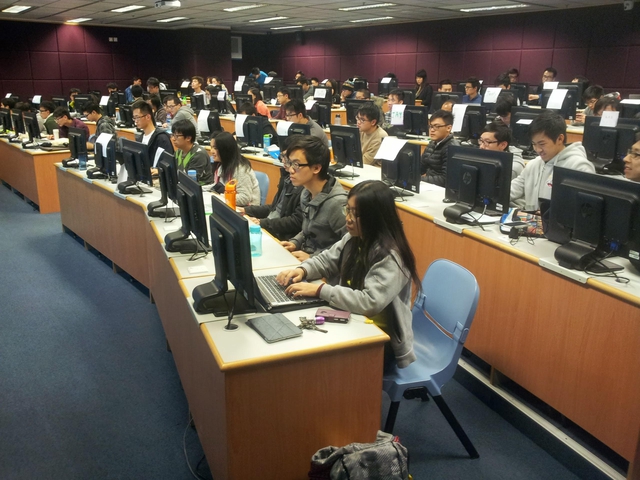 CSE jobEX Programme 2014