Student Ambassadors Program 2009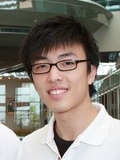 Halsten Sze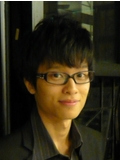 Felix Heung
The Student Ambassadors Program was launched by the School of Engineering in 2006. In the past few years, Student Ambassadors representing the Department of Computer Science and Engineering have actively participated in different outreach and recruitment activities, and have helped promoting Computer Science to the public.
This year, we are pleased to announce that two CSE undergraduates who have demonstrated outgoing personality and strong enthusiasm have been selected from the Department of Computer Science and Engineering to serve for one year (from March 2009 to February 2010). In the coming year, they will be representing our department to promote the programs locally.
The two Student Ambassadors this year are:
HEUNG Wai Kit Felix (COMP Year 1)
SZE Chiu Hung (COGBM Year 1)
Congratulations!
" Being selected to be the student ambassador this year really gives me a precious chance to promote the CSE department and even the whole School of Engineering of HKUST. For me, it is not just a program which is honorable, but also a profound experience in my university life that would make me grow." Said Felix.

" Student ambassador is a challenging and meaningful job. It is my great pleasure to have the opportunity to share my excitement with you. I am pround of representing what I study in - Computer Science!" Halsten remarked.